Hi this is Jon Schwartz. I teach a 4/5 general education combination class at Garrison Elementary School, which specializes in the visual and performing arts. It's part of the Oceanside Unified School District. I have been teaching in California public schools in grades 1-7 for the past 13 years. I've spent 12 years in general education and one year ('98-'99) as a special education resource specialist. I am currently working towards a Master's Degree in Special Education at CSU San Marcos.
     I started the student blogging program in my class because I wanted the kids to be able to get the same joy and creative satisfaction that I get out of my own blogging and website work. When school is not in session over the summer months, I do a lot of writing and photography. My articles, photographs, and videos are published in outdoors magazines and media, including National Geographic TV. I have my own my own website and blog which you can see on the links page.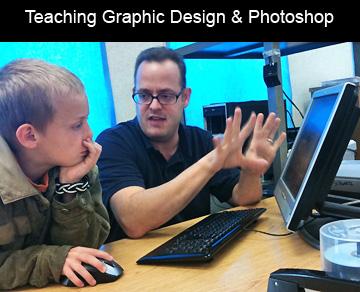 Prior to teaching, I founded and managed a restaurant. I also worked as a CASA (Court Appointed Special Advocate), representing the interests of foster care children in Juvenile Court. My favorite parts of being a small business owner were the creativity it afforded me, and helping my employees reach their potential. Doing social work showed me that I could combine these activities and apply them towards working with children. Becoming a fulltime teacher in 1997 allowed me to combine these two passions. I want kids to use me as a springboard for success.
     I speak a fair amount of Spanish (enough to hold parent conferences), my wife of 13 years is from a small rural town in Mexico, and we have three bilingual girls ages 4, 10, and 12. I enjoy working with children in diverse cultural settings, and I find great satisfaction in passing along my passion for learning, technology, graphic design, photography, writing, adventure, and self-determination to my students.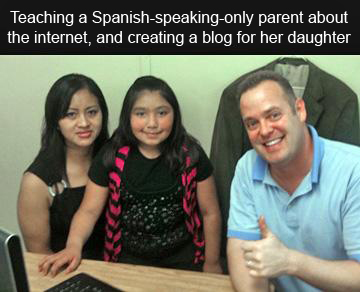 Check out the links page to enjoy articles I have written about working, learning, and having fun with my students.